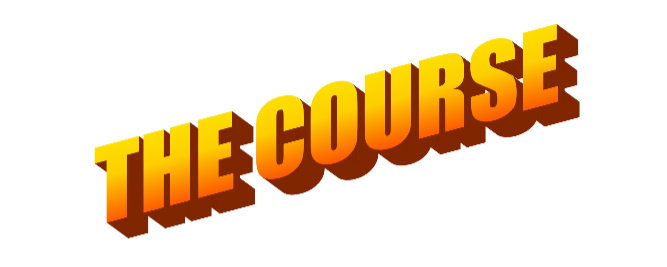 Triple Threat Training
Minimum of 30 Contact/Teaching hours per week
Minimum of 30 Tuition/Performance weeks per year
Private 1-2-1 Singing Lessons for ALL students every week
Full Scale Musical Every Year
Full Scale Dramatic Play Every Year
Agency Representation for all students from day one
Theatre Industry Professionals teaching all classes
London's West End on our doorstep
The Sharpe Academy 3 Year Diploma in Professional Musical Theatre is split into four areas - Performance, Dance, Singing and Acting. Please see a more detailed breakdown below for course content.
---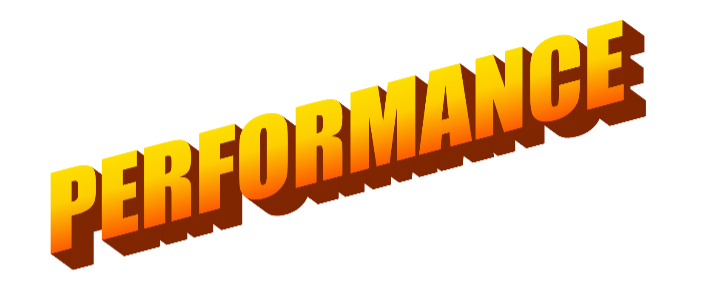 Musical Theatre Performance

Dramatic Play

Presentations & Concerts

Agent Showcase

Backstage Experience

Agency Representation

Audition Tech & Masterclasses

Once a year students will perform a full-scale musical in our home theatre. Musicals will be chosen based on the students in each year group. Students will be expected to take principal, featured and ensemble roles, preparing them for a performance career.

Once a year students will perform a dramatic play in our home theatre or another venue, depending on the play being performed. We aim to allow students the chance to perform in both classical and contemporary plays over their three years.

Students will have the chance to perform several mini-showcases throughout the year, developing their performance skills, which we feel is an important aspect of triple-threat training. They will showcase Dance, Drama and Singing to both public and invited audiences.

Our third year students will perform an Agency Showcase in a London Theatre. This will be a Gala-style performance, which will showcase all performers in order to obtain agency representation.

Once a year students will assist in a second full scale musical presented by the part time students at Sharpe Academy. Students will have the chance to discover additional aspects of theatre such as Stage Management, Lighting, Sound, Choreography, Direction, Musical Direction, Costumes, Props, Set and Chaperoning. Students may also take part on stage, but this is predominantly aimed at giving students additional production skills.

At Sharpe Academy we have an in-house agency, Agent Sharpe. All students from Year 1 to Year 3 will be represented should they wish to be submitted for paid work. This may involve Stage, Television, Film or Modelling. Students will be expected to join The Spotlight, the UK's largest casting database, of which Agent Sharpe is a registered Agent. Students will also be expected to sign an agency agreement. Agent Sharpe will also provide students with a full year of representation after graduation should students wish to remain on our books. Once we have trained you we will do our very best to transition you into the professional world.

As part of the course students will have the chance to perfect their audition technique. We aim to invite a variety of Performers, Directors, Choreographers and Casting Directors into the Academy to offer regular masterclasses. Question and Answer sessions will also take place giving students a real insight into the professional world of Musical Theatre.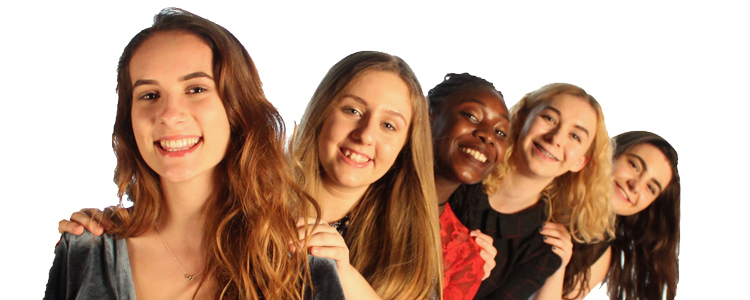 ---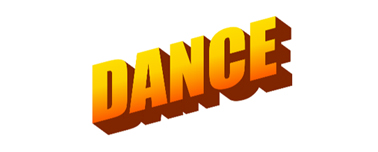 Classical Ballet

Jazz (Commercial & Stage)

Tap & Irish

Acrobatics

Fitness & Body Conditioning

ISTD Vocational Examinations

Ballet is the core of Dance. A student who has been fully trained in Ballet is much more prepared for a career in Musical Theatre and at least 3 hours a week will be given to Ballet throughout the three years of training. The aim of our Ballet classes will be to develop Individual Posture, Technique, Knowledge, Performance and Pas De Deux skills. Students will work with an experienced Ballet Mistress or Master to perfect these skills and this will also help other dance forms such as Jazz, Contemporary and Acrobatics.

A varied style of dance, this is a firm favourite of most performers. Commercial Jazz includes Street, Hip Hop, Popping and Locking. It is most commonly associated with commercial videos or high intensity dance routines seen on programmes like X-Factor. Stage Jazz is a more Musical Theatre style, taking elements of Commercial Jazz and allowing the performer to mix it alongside Ballet, Contemporary, Acting and quite often Singing to produce a show-stopping routine. Our students will have the chance to work with a variety of choreographers and performers over their three years, both in weekly lessons and regular masterclasses. Sharpe Academy also teaches ISTD Modern and students may opt to take additional classes in Modern to take their Intermediate/Advanced Grades.



Tap dancing is originally an American dance form, with debate about its origins coming from African dance, Irish dance and/or Clog dancing. The dancer uses their feet to strike the floor, beating out rhythms using tap shoes with metal plates. Irish is a popular dance form in which the dancer uses a hard shoe to beat the floor usually at great speed in formations and lines of dancers. Due to the popularity of Tap and Irish, students will have weekly lessons in both dance forms working on their footwork, rhythms and performance skills. Sharpe Academy uses the ISTD syllabus for Tap and students may wish to take their Intermediate/Advanced grades.

A true Triple Threat performer needs to have additional skills and our Acrobatics programme is designed to make this possible. Sharpe Academy follows the world renowned Acrobatics Arts syllabus of study and our aim is to make sure all students are producing high quality tricks, flips and tumbles by the end of three years. Weekly lessons will build muscle, develop better posture, flexibility and core strength. Students may wish to take examinations to demonstrate their level of ability on their CV should they wish to audition for shows such as Cirque De Soleil.

Students will have weekly classes making sure they remain in top shape over their three years, whilst working hard to build stamina, strength and flexibility. Students will be encouraged to join a gym and place a healthy lifestyle at the heart of their time with us. Students will develop a better understanding of the body and muscle groups, and will be given guidance on healthy eating.

Sharpe Academy is able to offer students the opportunity to take vocational examinations in Ballet, Tap & Modern with ISTD as additional classes should they wish to.

---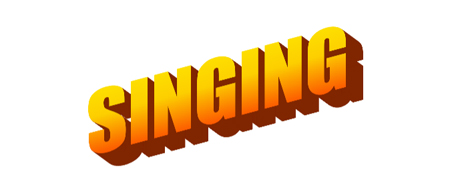 Solo Singing

Duo/Trio/Group Singing

Vocal Technique & Music Theory

History of Musical Theatre

Associate Diploma Trinity College London (Musical Theatre)

At Sharpe Academy all our students will receive private one to one training. Students will be able to develop their individual skills, working on technique, repertoire and performance. Regular showcases and open classes for vocalists to perform in front of audiences will give students the opportunity to try out new materials and obtain valuable feedback. Students will be able to work on materials such as Musical Theatre, Opera, Folk and Pop. Students will also have the opportunity to work on the LAMDA Musical Theatre Advanced Grades should they wish to. The aim of our solo singing lessons is to make sure all our performers can leave Sharpe Academy with the confidence and skill to lead productions.

Musical Theatre performers are required to sing in harmony in almost all productions. This takes a great deal of skill in order to develop a clear understanding of music, working in both small harmony groups and large choirs. Students will have weekly classes working on a variety of materials in their vocal groups – Soprano, Alto, Tenor and Bass. Regular concerts will be given by students, which will allow them the opportunity to perform materials.

At Sharpe Academy we want all our students to sing in a healthy way. Weekly classes are held in vocal technique to fully understand vocal anatomy, breathing and the science behind the voice. Students will develop an understanding of the ESTILL voice training method, whilst also looking into artistry and performance styles of singing. Music Theory will also be taught to enhance a student's understanding of the music they perform.

In the first year of study students will have classes in the History of Musical Theatre in order to give them a greater understanding of how the art form developed. They will learn about the different styles such as book musicals or operettas, periods in time such as pre-1960 and contemporary rock/pop productions. Students will also study well-known Composers, Lyricists, Directors and Choreographers.

All students in second year will work towards their Associate Diploma from Trinity College London. This qualification encourages candidates to be multi-skilled, reflective performers in Musical Theatre, preparing and performing a programme of work that shows professional potential. They will achieve performance standards that are comparable with other qualifications available in the UK at Level 4 on the Regulated Qualifications Framework or the first years of degree-level study.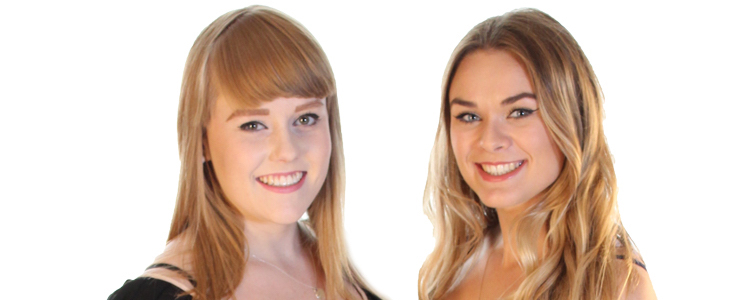 ---

Improvisation, Devised Drama & Physical Theatre

Contemporary & Classical Texts

Acting for Television & Film

Acting Technique, Accents & Repertoire

Stage Combat

LAMDA Advanced Examinations

Students will develop skills in many different types of drama, with a large emphasis placed upon imagination and character creation. Students will be guided through the art form of Improvisation, which is created spontaneously, Devised Drama in which groups will work together to create their own pieces and Physical Theatre, which uses movement such as mime to form a different level of expression, creating unique scenarios. Regular showcases will be held to perform works created by students.

Students will always be studying a play throughout their three years and we aim to move between classical texts such as ancient Greek and Shakespeare through to more modern plays. An annual play will be presented as part of this part of the course, which will allow students to develop a better understanding of scripted works. Regular theatre visits will also take place so students can see new materials being performed.

Ensuring students are prepared for all acting forms means working in-depth with cameras. Students will learn the art of Acting for Television and Film, creating their own materials such as commercials, sitcoms and features. Students will also have the chance to edit their own materials into finished works to be presented once a year when we transform our home theatre venue into a cinema.



Students will study a variety of acting techniques over the 3 years to develop individual skill and a get a better understanding of the art form. Accents will be studied learning UK regional, Ameriscan, International and RP. Students will also build a solid repertoire of monologues both classical and contemporary, which they can perform using the techniques learned and eventually take to auditions.

Stage Combat or Fight Choreography is designed to give the illusion of a real fight without causing harm to the performers. Regular workshops will be held to make sure our students have a good understanding of this art form before they graduate.

Those students who wish to develop their solo acting skills further may wish to take LAMDA Acting examinations. Students aged 16-17 may wish to take their Grades 6-8 and 18+ students can work towards their PCERTLAM (LAMDA Certificate in Speech and Drama: Performance Studies). These exams develop the voice, presentation and drama skills, whilst also concentrating on classical, pre-1980 and contemporary monologues. Students are expected to read the play each monologue is from and, as advanced grades progress, look into the writing styles, periods of performance and techniques involved in acting out the characters.
---

Please click the links below for more information