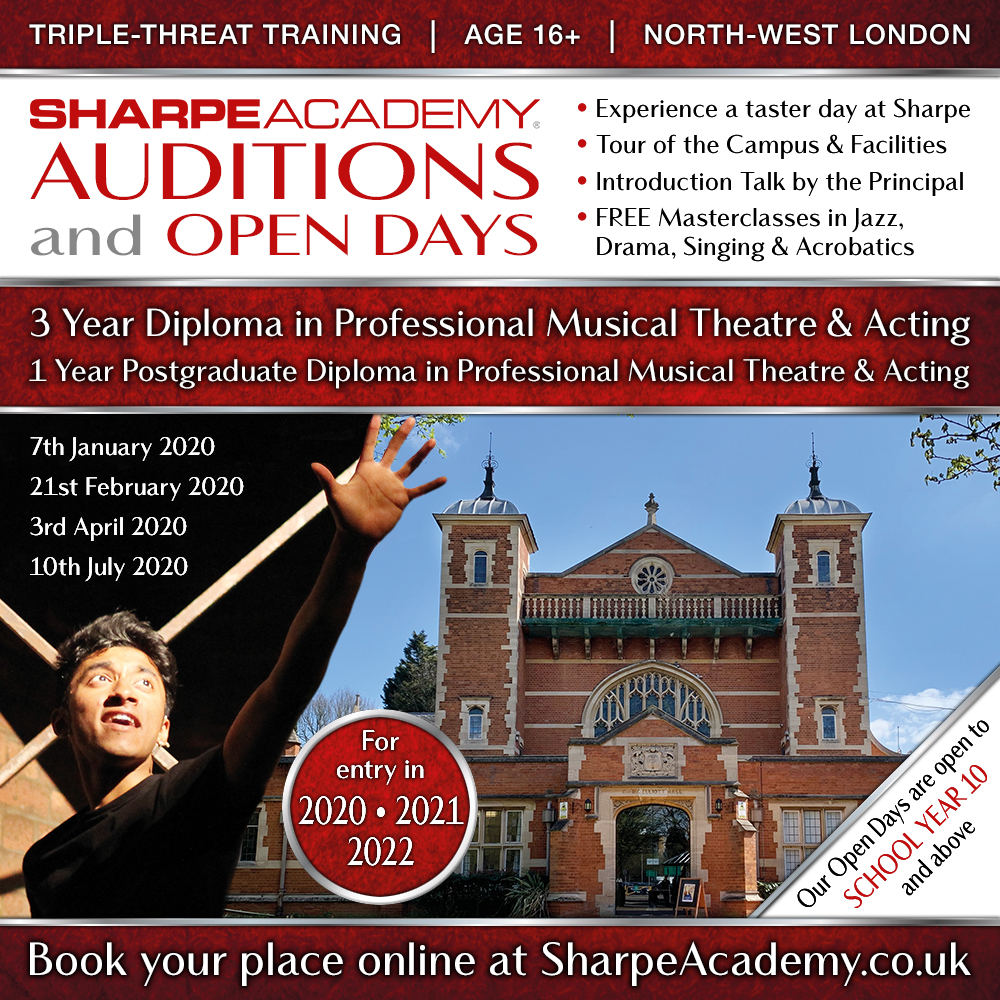 Our FREE OPEN DAYS can be booked by students in School Years 10 and above who are considering entry in September 2020, 2021 or 2022. Our Professional Diploma Course is aimed at students aged 16-21 who have not completed a Degree and wish to have 3 full years of triple threat training. We do also run a one year Post Graduate Course for students aged 21-25 who have already obtained a Degree or Level 5/6 Diploma qualification and are looking for additional vocational training before launching their career.

Please note: If we do not have enough space to invite you in on your prefered date we will offer a second date option. The Acrobatics class will be optional. No experience in acrobatics is required to take part. You will be asked to complete a health form and waiver on arrival should you wish to participate.

STRAIGHT TO RECALL: If you attend one of our FREE Open Days then we may be able to fast track your application for 2020 Entry and invite you straight to a recall audition day later in the academic year.


PLEASE COMPLETE OUR AUDITION / OPEN DAY FORM BELOW IF YOU WISH TO COME ALONG