Sharpe Academy is pleased to announce the release of our new LEGALLY BLONDE the Musical Costume Collection. Please see below to see which costumes are included.


7 Day Hire



£400.00+vat

14 Day Hire

£600.00+vat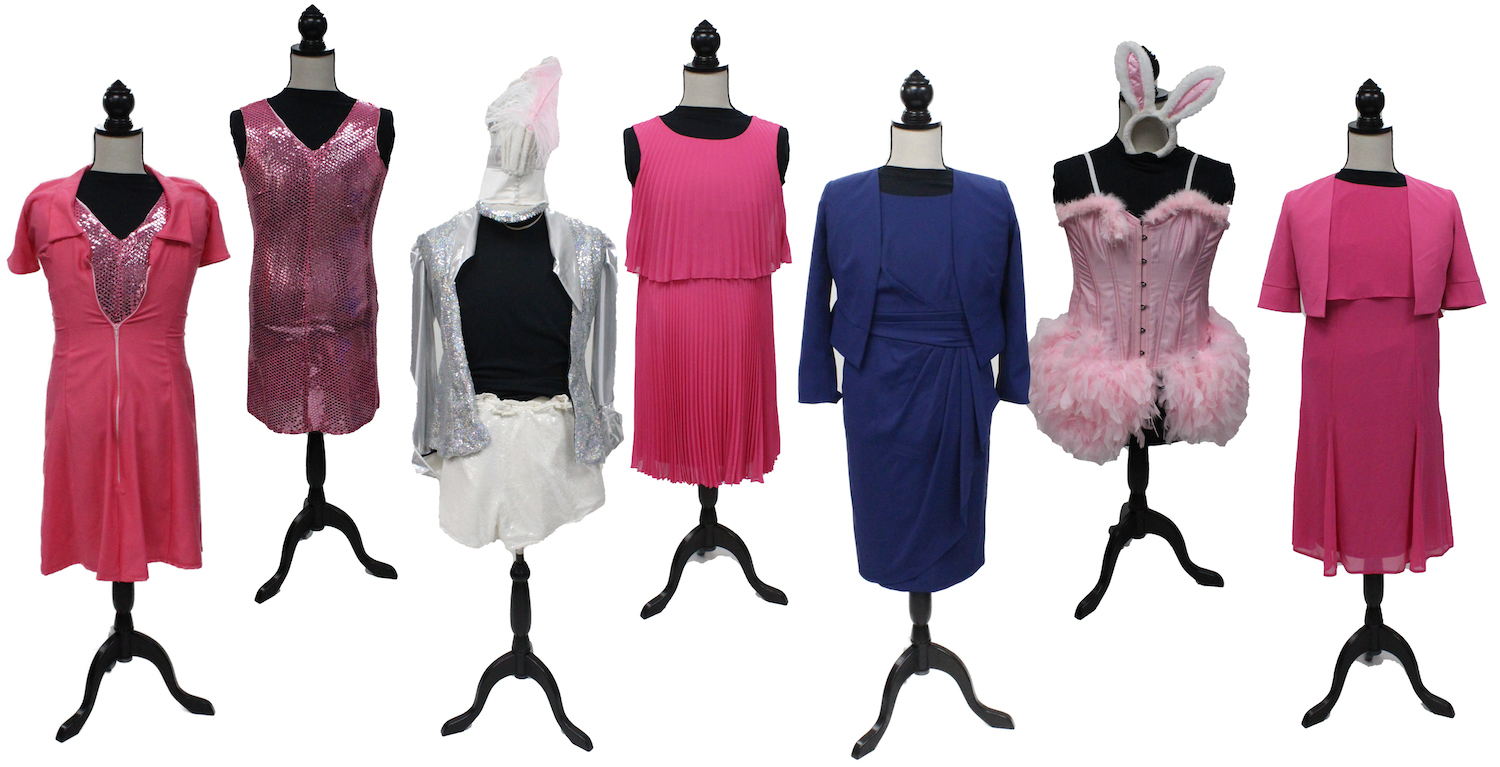 (1) Opening Costume

(Engagement Dress Quick Change)


(2) Engagement Dress - A replica Engagement Dress is also available for Elle to find in the store
(3) Marching Band Outfit
(4) First Day at Law School Pink Dress
(5) Serious Blue Dress
(6) Bunny Costume
(7) Lawyer Pink Dress

See below for Blonde Wig & Accessories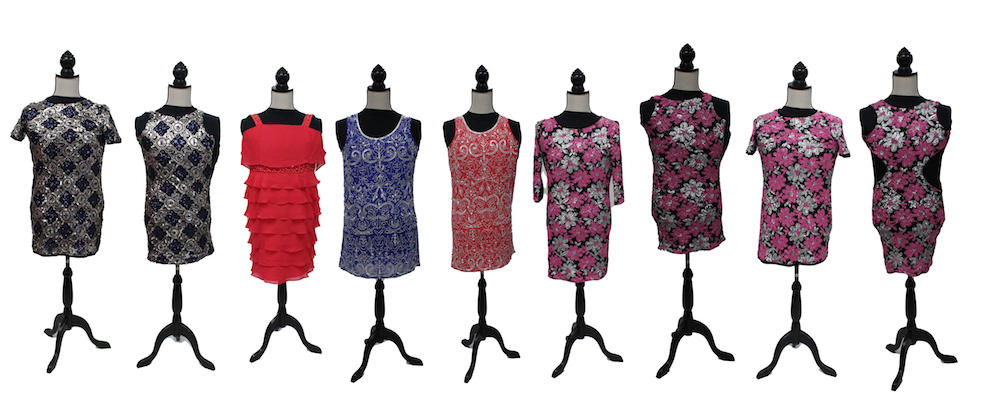 ENSEMBLE DRESSES
(High Fashion - Gina Bacconi)
Silver/Blue Dress (with sleeves) x 2
Silver/Blue Dress (without sleeves) x 2
Red Dress x 4
Purple Dress x 8
Orange Dress x 4
Silver/Pink Dress (with long sleeves) x 3
Silver/Pink Dress (without sleeves) x 4
Silver/Pink Dress (with short sleeves) x 1
Silver/Pink Dress (Mesh sides) x 2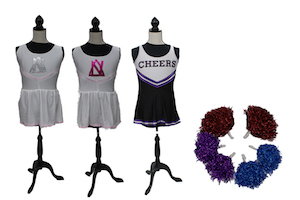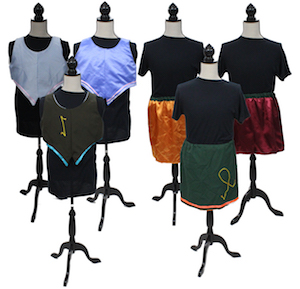 ENSEMBLE
(CHEERLEADER & IRISH)
Standard Cheerleader x 6
Delta Nu Cheeleader (silver) x 1
Delta Nu Cheerleader (purple) x 13
Irish Green / Colour Reversible Skirt x 30
Irish Green / Colour Reversible Waistcoat x 12
Pom Poms (Red set of 2) x 8 sets
Pom Poms (Blue set of 2) x 3 sets
Pom Poms (Purple set of 2) x 3 sets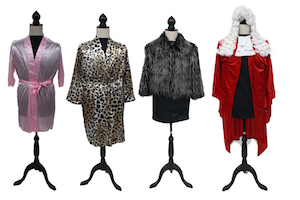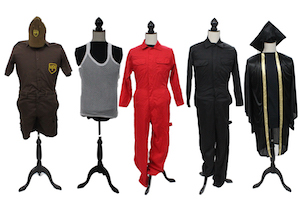 Pink Night Robe x 1
Animal Print Night Robe x 1
Paulette Fake Fur Jacket x 1
Judges Cape & Wig
UPS Shorts, Shirt & Cap
Dooie Mesh Vest
Prison Jumpsuit (Red) x 6
Prison Jumpsuit (Black) x 4
Graduation Gown x 3
Mortar Board Graduation Hat x 8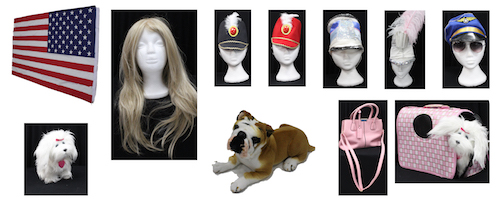 American Flag
Bruiser Dog
Rufus Dog
Blonde Wig
Pink Handbag
Pink Dog Carrier
Marching Band Hat (Red) x 3
Marching Band Hat (Black) x 3
Marching Band Hat (White/Blue) x 3
Elle Marching Band Hat x 1
Pilot Hat & Shades
DELIVERY & COLLECTION
Our Costume sets can travel all across the UK. We have two options:
Self-Collection/Drop Off to our offices at Watersmeet, Rickmansworth, WD3 1EH (No Fee)
OR
Delivery & Collection to your location One-Off Fee - £100.00+vat - Standard Charge for up to 100 miles plus 50p per mile for any additional miles for one trip from WD3 1EH to your location. We only charge for ONE journey ONE way for Delivery. Collection is carried out for free.
Example:
WD3 1EH to Theatre Royal York (YO1 7HD)
One Journey is 196 miles.
100 Miles = £100.00
96 Miles x 50p per mile = £48.00
Total Cost for Delivery/Collection would be £148.00+vat
HOW TO ENQUIRE
Please Contact Us and we will do our very best to assist you. If you provide us with your show dates and location we will be able to send you a full quote.

We are happy to arrange for you to view the costumes in Rickmansworth providing they are not out on hire.