LAMDA Communication Examinations
All students aged 3-6 in our ACT 1 Musical Theatre classes work towards LAMDA Introductory examinations. Students in our ACT 2 Musical Theatre classes may also work towards their Entry Level Verse & Prose examination.

LAMDA Performance (Acting) Examinations
Sharpe Academy has an ONLINE Acting Programme for our students aged 6-18 to work on at home. Your child is welcome to join this programme with immediate effect. Once students are ready for an assessment they should book a private lesson with one of our tutors. If a student passes their assessment they will be entered for an examination.

ASSESSMENTS - To enter for a LAMDA exam please send us a self tape of your child performing their monologue(s) to camera. Monologues must be performed from memory and acted out with the direction from our staging videos. The deadline for this is Monday 15th June 2020 for an August examination.
HELP! – I'm new to LAMDA
(See the table above to find your starting Grade.) If you have already taken a Grade you can continue to the next level. If you have taken a break with your LAMDA, you may now be old enough to skip a grade so double-check the starting points in the table below.
PLEASE NOTE: If your child has taken any LAMDA exams when they were under the age of 6 they will have been Introductory Examinations and not Grades. Grades are higher and should not be started until children are around 7 years old.
EXAMS:
During this difficult COVID-19 time we very much view examinations as a luxury. Our team are working incredibly hard behind the scenes to provide classes and online programmes, but we do need fee payments in order to pay our team. Everyone is welcome to begin working on an examination. It would however be inappropriate to pay for a summer examination if no summer fee payment has been made to Sharpe. We have therefore introduced a minimum payment requirement should you wish to take an August examination.
Providing you booked onto our LAMDA Acting course in the Spring term, paid your £25.00 LAMDA course fee and have made at least a 50% contribution towards your Musical Theatre summer fees you may work towards a summer exam. Assessment & Exam fees are below.
If you did not book onto our LAMDA course and wish to begin, you may work towards a summer exam providing you have paid a 75% contribution towards your Musical Theatre fees. Assessment & Exam fees are below.
If you would like to work towards a December exmaination you may do so without any fees due at this time. A LAMDA course fee of £25.00 will be payable in the Autumn term alongside your Autumn term Musical Theatre Fees. Assessment and exam fees are below.
Private Lessons cost £25.00 for 30 minutes and all students must book one for their assessment.

EXAMINATION FEES (1st August 2019-31st July 2021):


| | |
| --- | --- |
| INTRO | Stage 1 - £42.00 |
| | Stage 2 - £46.00 |
| | Stage 3 - £50.00 |
| ENTRY | Entry Grade - £54.00 |
| LEVEL 1 | Grade 1 - £64.00 |
| | Grade 2 - £69.00 |
| | Grade 3 - £74.00 |
| LEVEL 2 | Grade 4 - £84.00 |
| | Grade 5 - £89.00 |
| LEVEL 3 | Grade 6 - £99.00 |

If you are new to LAMDA please see the guide below to what grade you should start at.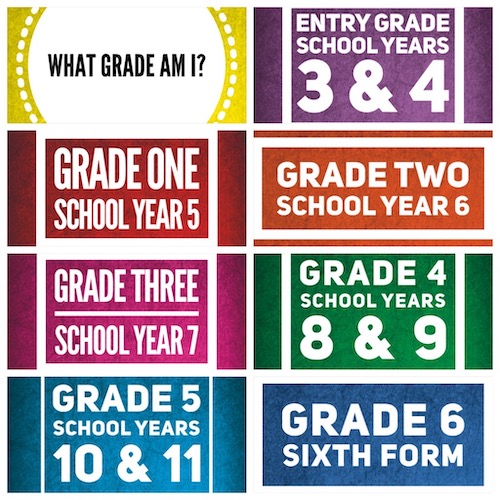 LAMDA stands for The London Academy of Music and Dramatic Arts. Sharpe Academy has a 100% pass rate and enters children for examinations in:

Acting (Entry Grade – Grade 8)
Verse & Prose (Entry Grade Only)
Introductory (Stage 1–2–3)
Musical Theatre (Grade 1 – Grade 8)

LAMDA is currently only available to enrolled Sharpe Academy Musical Theatre students.


LAMDA VERSE & PROSE SYLLABUS (Ages 6-9)

At Sharpe Academy we only teach the ENTRY LEVEL Verse & Prose examination. This involves learning two poems – The Magic Cat and Twinkle Twinkle Little Star. We will offer assessments shortly for any ACT 2 children who wish to take a summer exam. Please make sure you have read the exams information above regarding fee payments.

LAMDA MUSICAL THEATRE SYLLABUS (Ages 11-18)
At the present time we are not entering any students for these examinations. Private lessons will resume in September.