Welcome to Sharpe Online.
INSTAGRAM - @SharpeAcademy / @SharpeKids
ZOOM - Meeting ID's will be given out to those who book workshops
We are delighted to announce the following workshops over the next 7 Days. Please click the link to book your place.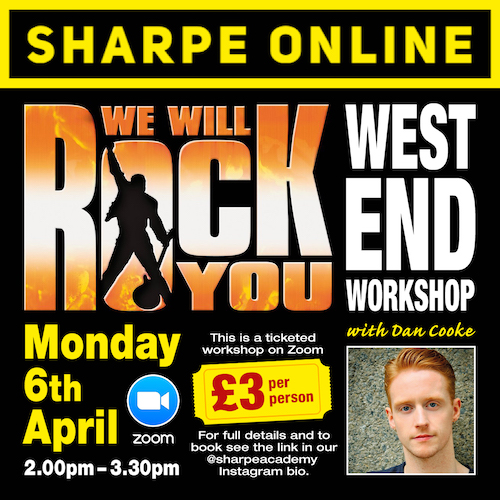 WE WILL ROCK YOU - BOOK NOW - CLICK HERE
Sharpe Academy is a full time performing arts college in North West London. For details on our 3 Year Diploma in Professional Musical Theatre please click here.